Multifunctional Kitchen Folding Rack 
Description:
Folds when not in use to allow the space- energy efficient fast-drying made of durable plastic and iron rod by the side too easy to clean special features cutlery and dish holder high-quality stainless ABS, no rusty simple & durable use fashionable design in your kitchen
The multifunctional double design
The upper V type rack is used to place plates, it is easy to dry
The bottom tray can be placed small kitchen utensils or other fruits and vegetables, convenient access.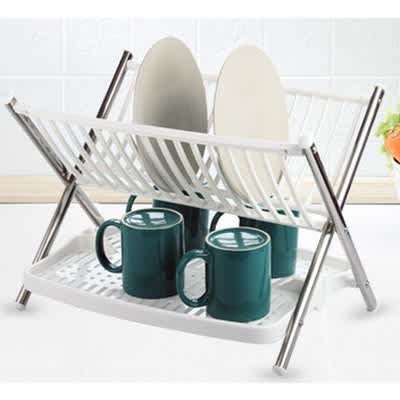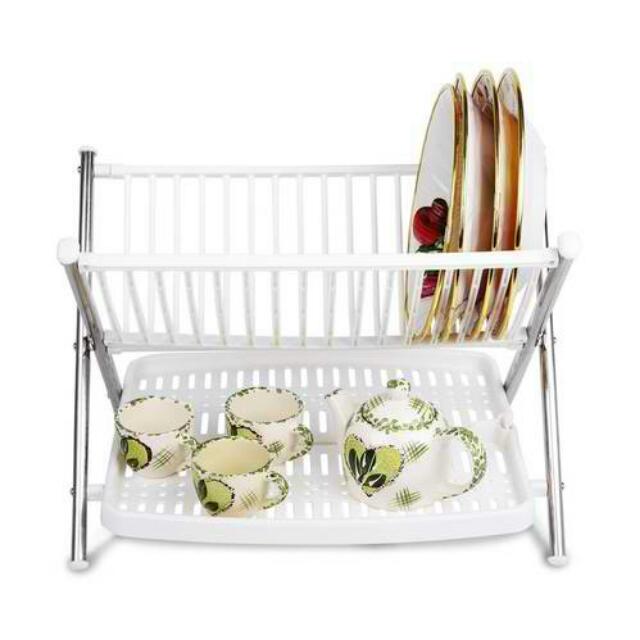 Specification:
Maxload of 10 kg weight.
Product size: 42.5 * 32 * 32 cm
Product material: stainless steel + PP plastic
Delivery Method:
Metro Manila 3-5 Working Days!
Outside Metro manila 5-7 Working Days.